THE MAD UNIVERSE • THE MAD UNIVERSE • THE MAD UNIVERSE • THE MAD UNIVERSE •
PAST PROJECTS • PAST PROJECTS • PAST PROJECTS • PAST PROJECTS • PAST PROJECTS •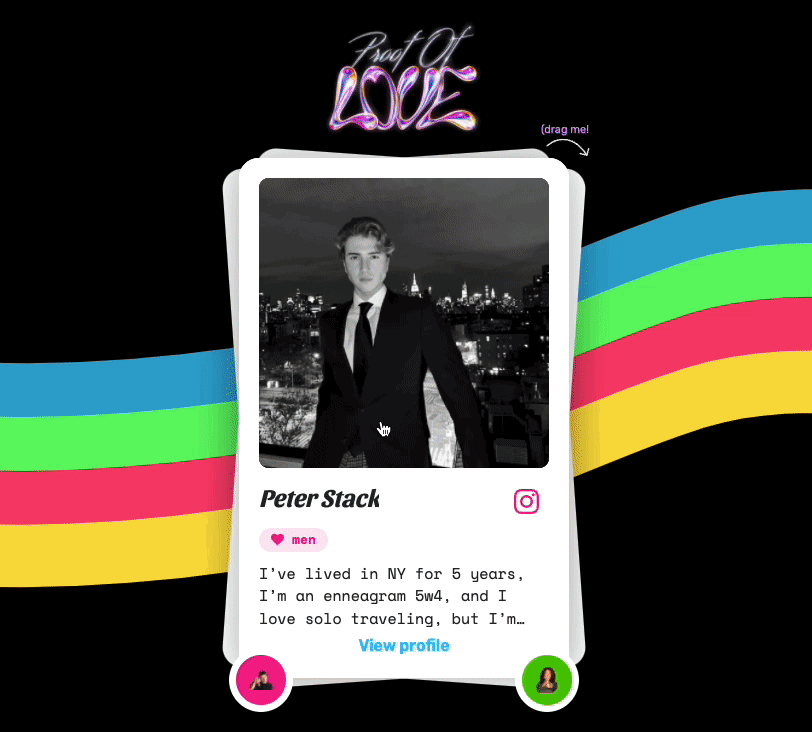 Proof of Love Season 0
Bright Moments, 03.13.2022 - 05.01.2022
A proof of concept dating show where anyone could be the next star by winning
a
weekly Tinder-esque casting game
voted by our Rose NFT pass holders. Our audience purchased
$500k of
NFT passes
to vote on Proof of Love, fund the production, and attend in-person premieres including our sold-out, 1000+ person finale at Webster Hall in partnership with
Zor
a
and
NounsDAO
.
Watch old episodes on
our Youtube channel
and checkout
our
custom 1/1 NFT auction house
.
Creature World x Mad Realities
Georgia Room, 06.24.2022
In collaboration with
Danny Cole's Creature World
, we put on the first ever creature mating ceremony -- a live, participatory dating show in which contestants were pulled from the audience to compete in a series of creature mating rituals to seduce...the Creature.

Find us on all corners of the internet